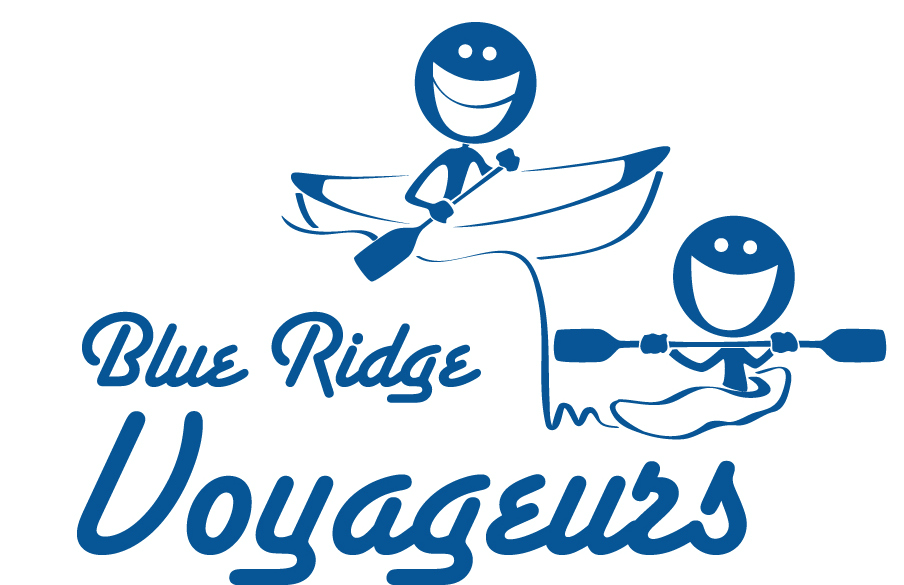 New BRV Logo and Boat/Car Stickers
At our January 24 meeting, the club passed out oval stickers to help promote the club OTR, at put-ins, and on the road.

The stickers replace the classic design, which depicted BRV founder Roger Corbett as an Indian voyageur against a Blue Ridge Mountain backdrop. Unfortunately, the art work for that design has long since disappeared and the only versions we can find are of unreproducable size/resolution. [Read more | order stickers]
BRV Meeting Weds., July 18
7:00p.m., Clara Barton Community Center, 7425 MacArthur Blvd, Cabin John. MD. How many boats and rafts can you get in a hole? How many enders can a kayak do? Check out whitewater carnage on the upper Ocoee River at the Blue Ridge Voyageurs paddle club meeting at 7 PM on July 18. The movie narrator is Fast Fred, a notorious professional river guide and videographer. FREE. We will also show a film on paddling the Canadian Arctic. Something for everyone! The fun will be at the Clara Barton Recreation Center (7425 MacArthur Boulevard, Ste. 151, Cabin John, MD 20218) followed by beer and pizza at Ledo's Pizza (5245 River Road, Bethesda, MD 20816; 301-656-5336).